Culligan of Peoria
You could give your people Culligan Water.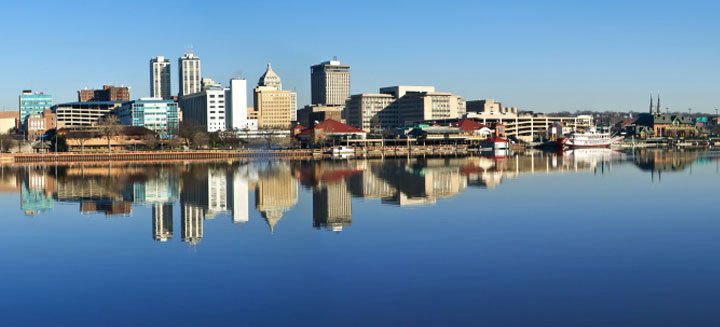 Your Peoria Water Treatment Experts
We are Culligan of Central Illinois, your water technology experts proudly serving Central Illinois. Our dealership specializes in providing water softeners, reverse osmosis systems, water coolers, bottled water, water filtering and softener salt delivery service to area homes and businesses.
CULLIGAN OF PEORIA HISTORY
For over 60 years, Culligan of Peoria's mission has been to deliver high-quality water treatment products that will benefit every part of our customers' lives. We hope to raise the quality of life by purifying its most essential element: water.
We've seen about every water problem imaginable and we've solved these problems to deliver the refreshing, clean and pure water that's become our hallmark. Water treated with Culligan softeners or filtration systems will make an impression on you and your household or work.

---
Reviews for Culligan of Central Illinois
---
05/06/2020
super quick fix, knew what it was right away & really nice guy! very happy with the great service
---
10/31/2020
Very professional and excellent customer service.
---
---
Hey Culligan!
Hours
Monday: 9:00 AM – 5:00 PM
Tuesday: 9:00 AM – 5:00 PM
Wednesday: 9:00 AM – 5:00 PM
Thursday: 9:00 AM – 5:00 PM
Friday: 9:00 AM – 5:00 PM
Saturday: Closed
Sunday: Closed
Areas We Serve
Benson, Brimfield, Castleton, Chillicothe, Creve Coeur, Deer Creek, Delavan, Dunlap, East Peoria, Edelstein, Edwards, Elmwood, Glasford, Green Valley, Groveland, Hanna City, Hopedale, Laura, Lowpoint, Mackinaw, Mapleton, Metamora, Minier, Minonk, Morton, Mossville, Pekin, Peoria, Princeville, Roanoke, Speer, Tremont, Trivoli, Washington, Wyoming
Learn more about how you can have better water.
Latest
Blog Posts
How filtered is your tap water? Find out with a free water test from your local Culligan Water expert. FREE
What's in your drinking water? Find out with a free water test from your local Culligan Water expert. FREE WATER
super quick fix, knew what it was right away & really nice guy! very happy with the great service

Margie DeLap
- Culligan Customer